The resources
A network of over 30 French, Italian, Belgian and Spanish salespeople provide great customer care. They share their expertise in the field of home decoration and are equipped with input terminals that allow faster and more personalised order processing.
Human and technical resources for customer-oriented services.
Perf-Edelweiss, a high-performance ERP and state-of-the-art hardware, enable real-time inventory tracking.
High-performing logistics organisation
The new storage buildings cover more than 25,000 m² and ensure seamless logistics. They are connected to major roads enabling deliveries throughout the country.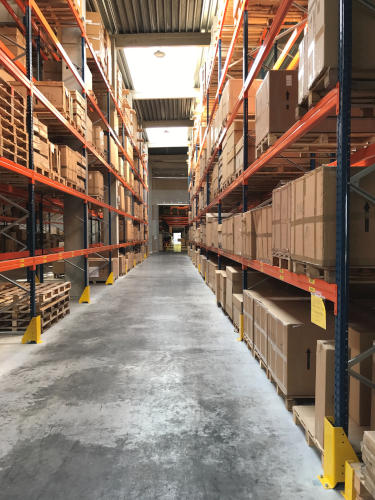 A unique 'Made in France' style
Merchandisers and designers build innovative ranges that meet customer expectations at our in-house design office. They combine the most noble materials with up-to-date colours to dazzle you, taking you on a journey into the world of interior design.
Ceramics, wood, metal and glass are crafted to create the different Drimmer moods.